Home » Industries We Serve
Industries We Serve
PM Industries and Process Equipments Pvt. Ltd. has registered strong presence in numerous industries through its superior product range, which helps in improvising the process production. We are a profound process technology enterprise, which develop scientific product range that plunks for its reliable and efficient functioning during divergent industrial processes. The firm has attained a wide and respected client base all over the globe, which is the result of quality product delivery integrated with state of art technologies. Our products make the industrial processing productive and easy operable of industries like food, chemical, ceramics, environment, steel, building & concrete and pharmaceutical.


Food Industry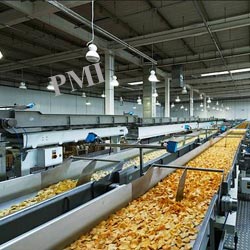 Food industry is the ever-lasting trade, where demand gets increased quickly and it should be sufficed hurriedly. With the growth of the world's population, the food processing industry needs to be technologically advanced and efficient enough to meet with the customer's demands timely. We are a firm engaged in designing a scientific assortment of products and plants, which assists in adapting the food market demands rapidly. Our food processing products are responsible for creating hygienic processing environment, blending foodstuff homogenously and various other essential food processing requirements.


The products specially designed for food processing units by PM Industries And Process Equipments Pvt. Ltd are:
Dryers for solidization process
Mixers for foodstuff mixing
Blenders for suspending and blending the food items
CIP cleaners for disinfecting the processing area
Evaporators for solidifying the foodstuff
Heat exchangers for precise heat swapping for cooling and heating cooking items

Pharmaceuticals Industry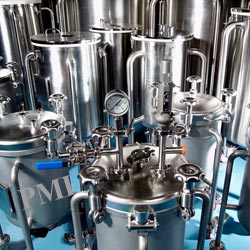 Pharmaceutical industry is the most vital trade, which helps out in keeping the health of people in extremely good position. The pharmacies formulate medicines after going through a long run research and development procedure. People face critical health problems that can be recovered by taking proper medical doses formulated in pharmaceutical industry. This has become highly indispensable to facilitate pharmaceutical industries with all the latest technological product accessories to make sure precise drug medication and quickly. Our offered products are specialized in undertaking a few of the processes in pharmaceutical industry like extraction of plant extracts, blood plasma extraction, insulin extraction and separation of constituents & microorganisms.


The products specially designed for Pharmaceuticals to improvise the quality and productivity:
Agitators & reactors for precise formulation of medications
Blenders for accurate and homogenous unification of constituents
Mixers for quick assimilation of raw medication
Storage tanks for containing formulated solutions
Evaporators for steaming up the undesired wet particles from the formulations
Dryers for aeration of the pharmaceutical products
Dust collectors to keep industrial ambience free from contaminated air
Heat exchangers for cooling and heating the pharmaceutical solutions

Herbal Industry
We supply multi-purpose Herbal Extract Plant (Solvent & water base) on Turn-key basis mainly to extract from roots, barks, leaves & seeds.

Now days there are so many different methods using for extracting essential oils from herbs and spices. According to the nature of the process, the extracting methods may vary in order to suit the character of the product we design process according to these character of product.

Ensure the most efficient sample preparation for demanding applications in residue and contaminant analysis. Expand your range of application with the multiple extraction methods of the Extraction System.


New technology applied in manufacturing process:
Lower temperature through whole process to ensure function
Dynamic low temperature extraction, Nano-membrane isolation, Anti-osmotic concentration, Freeze dry
High efficiency isolation to ensure high purification
Column adsorption chromatogram,Ion exchange chromatogram, adverse current Extraction
Advanced analysis instruments to ensure high quality HPLC ,HPTLC, HPLC-ELSD, CEC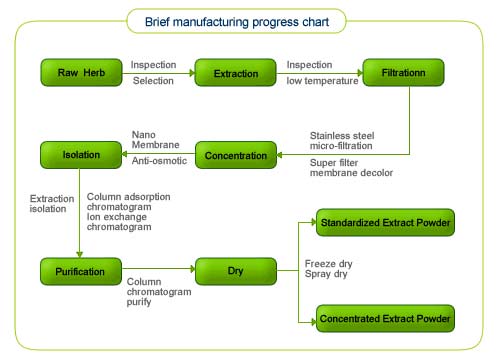 Chemical Industry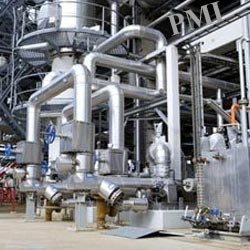 Chemical industry is the profound trade that offers a number of products creating direct or indirect impact on all areas of life. The entire range of chemical industrial processes is needed to be undertaken with proper care to make sure excellent safety and environment protection. To make sure superior safety and precise formulation in the chemical industries, we have designated a qualitative assortment of products. Our offered products are technically developed specially to maneuver the reactions and processing of chemical industry eradicating any harm to the environment and personnel. Processing of chemicals is highly dangers, so we have developed our product range with higher precision and prudence to eliminate any possibility of harm to people, natural ambience and resources.


Products specially designed for chemical industries are:
Reactors for accurately processing the chemical reactions
Agitators for homogenous mixing of viscous chemical solutions
Mixers for muddling up the chemical constituents
Storage tanks for leakage free stockpiling the solvents and formulations
Filters for extrication of the solid particles from the liquid solutions
Evaporators for concentrating the formulated solutions
Air dryers for drying the chemical products
Fluid boilers for heating the chemical compounds at desired temperature range
Ball mills for crushing and grinding the lumps
Pressure vessels for holding liquids and gases at a maintained pressure rate