Home » Industries We Serve
Ceramic Industry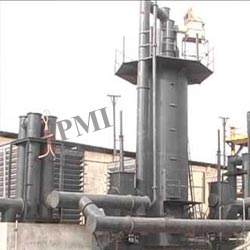 Ceramics is now a fast growing industry that exclusively designs products for industrial, commercial and domestic spaces. The products developed in ceramic industry are the result of heat action and subsequent cooling in crystalline or partially crystalline structure. To give the stylish appearance along with smooth finish to the decorative item produced at ceramic industry, we have introduced a product range developed by employing cutting-edge technologies. Our offered product range not only gives style to ceramic products, but strength also. The products introduced by us are specially introduced to bring sophistication, grace and speed to the production rate of ceramic products.


Products introduced by PM Industries And Process Equipments Pvt. Ltd for ceramic industry:
Heavy fabrication work to establish blend infrastructure with latest techniques
MS fabrication for providing infrastructural solution
Ball mills for precise milling and grinding of the raw ceramic material
Dryers for drying the excess wet particles on ceramic raw material
Dust collectors for collecting the dust from industrial ambience to make air clean
Blenders for homogenous blending of the raw material

Environment Protection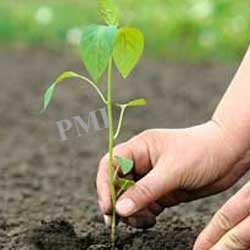 All materialistic activities conducted today are causing harm to the natural environment. Technological advancements are offering sumptuousness to the living style of people, but somewhere these are degrading the biophysical environment. On continuous basis, the waste water, gases and waste materials get exhausted in the highly important resources of world like soil, air and water. For the betterment of people and their health, it has become indispensable to provide excellent environment protection. Considering this requirement, we have developed a qualitative range of products, which is specialized in minimizing the dispersion of contaminated solids, solutions and air. Our provided product range specifically performs functioning such as dust collection and sampling air & water contamination.


Our products specially designated for environment protection:
Dust collectors for protecting industrial environment by collecting dust from contaminated air
Fly ash collector for amassing fly ash
Vacuum receiver
Cyclone dust collector
Pressure receiver
Cartridge dust collector

Steel Industry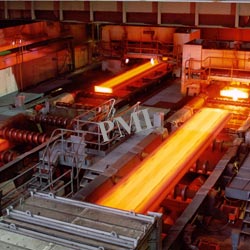 Steel industry is a profound trade that meets with the metallic requirements of divergent industries by engineering steel components and machines. The demand of steel and its products is increasing at a fast rate, so it becomes highly important for steel industries to produce finest grade steel and its products quickly to match with the customers' requirements. Considering the higher demand along with quality, we have developed a qualitative range of products to function the entire steel industrial processing. The entire product gamut is engineered with higher precision by employing sophisticated technologies. Our products offer the superior solution to the steel industry and help in improvising the productivity. The products offer end to end solutions to the steel trade including design, concept and construction.


Product range for steel industry introduced by PM Industries And Process Equipments Pvt. Ltd includes:
MS fabrication for supporting industrial processing
Storage tanks for stocking up the liquefied metal ore
SS fabrication work for supplying liquefied steel from one chamber to another
Heat exchangers for transferring heat from one medium to another

Building Material Handling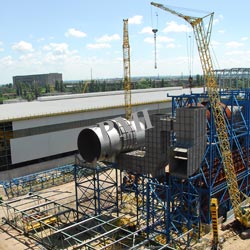 For many years, the PMI has been a worldwide supplier of systems and equipment for bulk and piece goods conveying. No matter whether the cement, lime or gypsum industry, we always have the right solution for your conveying needs.

Dry materials handling experience is essential in selecting the most suitable conveying system to handle your materials. PMI has a broad knowledge base and system references to underwrite the application of mechanical & pneumatic conveying equipment.

Belt, screw and vibratory conveyors for short distances are complemented by our vacuum, lean & dense-phase conveyors for longer trajectories.

PMI can offer you a complete solution for any kind of storage for dry solids materials. Expertise in the application of equipment and a close co-operation with a selected group of high quality silo and tank manufacturers will provide you with the guarantee of reliability and high performance.

To suit your specific storage problems of various products TBMA can design and supply a wide range of silos, blenders, tanks, hoppers, bins etc. in standard, pressure or vacuum applications.